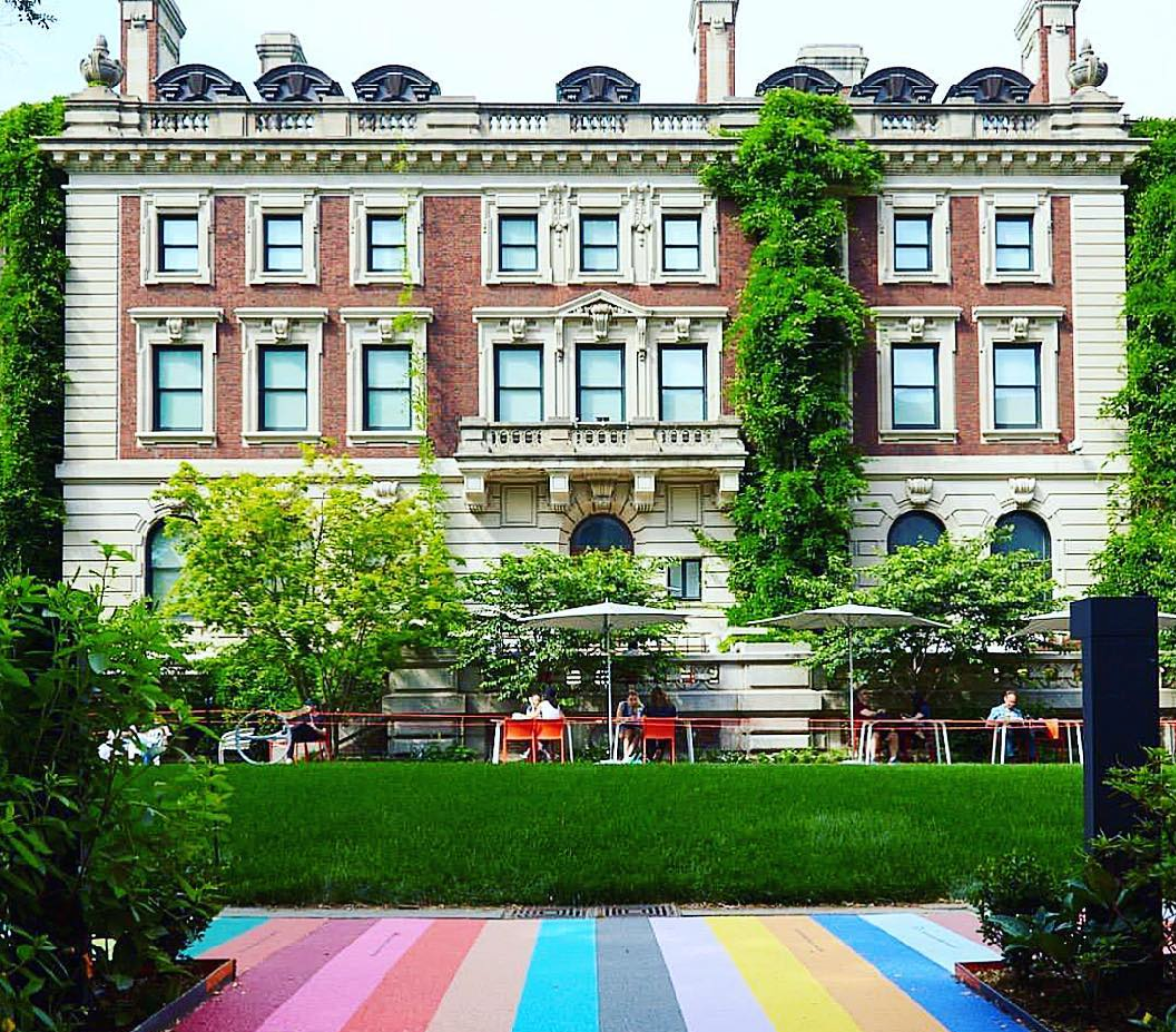 To update the visual appearance of the Cooper Hewitt Design Museum in New York, focusing on colors, logo, and a website. The major goal is to broaden the target audience and attract more visitors.
The museum is located in New York, therefore the visual aspect of the brand must be 
colorful (to represent diversity) and bold (to represent that NY is one of the major cities). The museum also has annual National Design Awards, which is its largest and most visible education initiative. In addition, it is unique because it showcases both vintage and contemporary art and design works, as well as new interactive technologies.
The brand identity incorporates a geometrical logo influenced by New York's architecture. the simplicity and boldness conveys the idea of accessibility. The colors are bright and engaging, they perfectly go together representing the contrast among things you can see in the museum: vintage art, modern design, and futuristic technologies.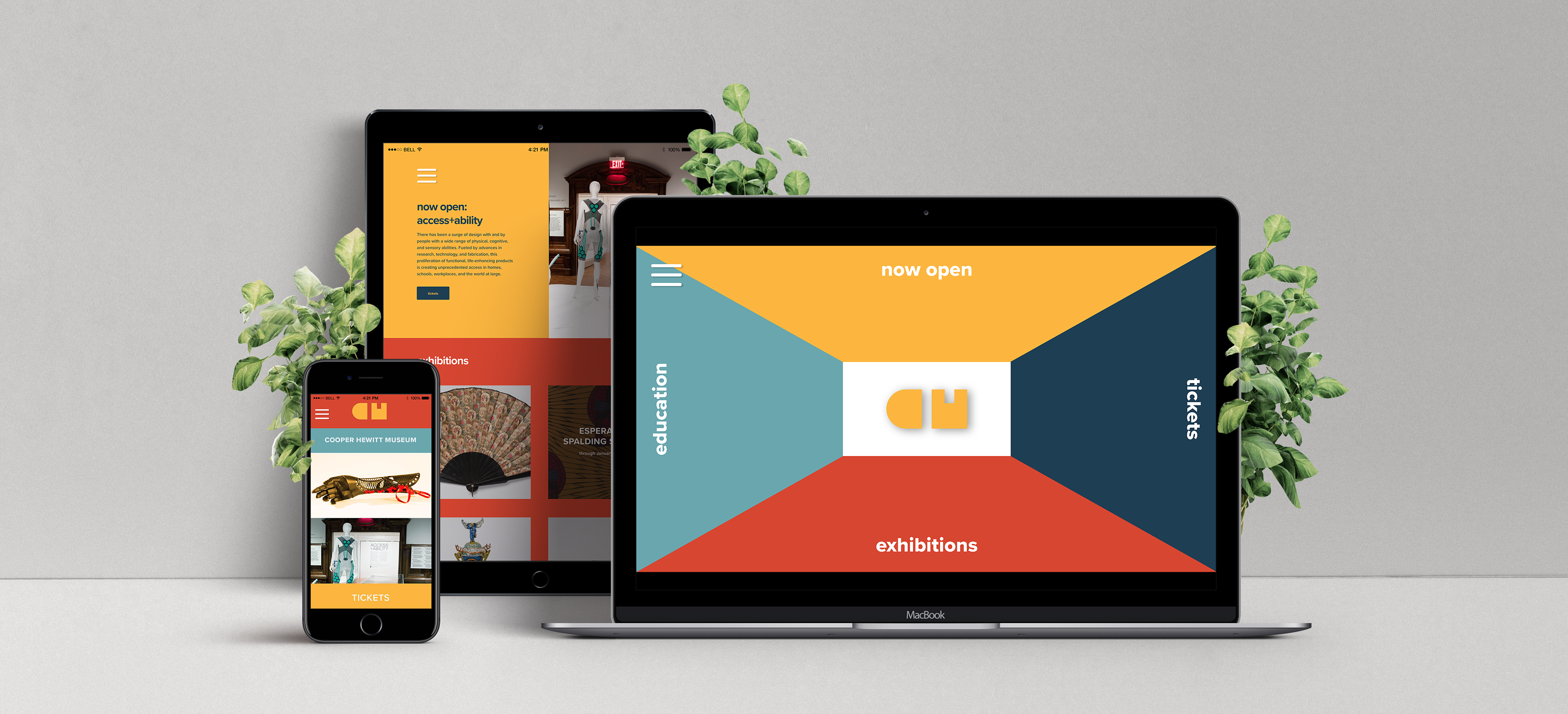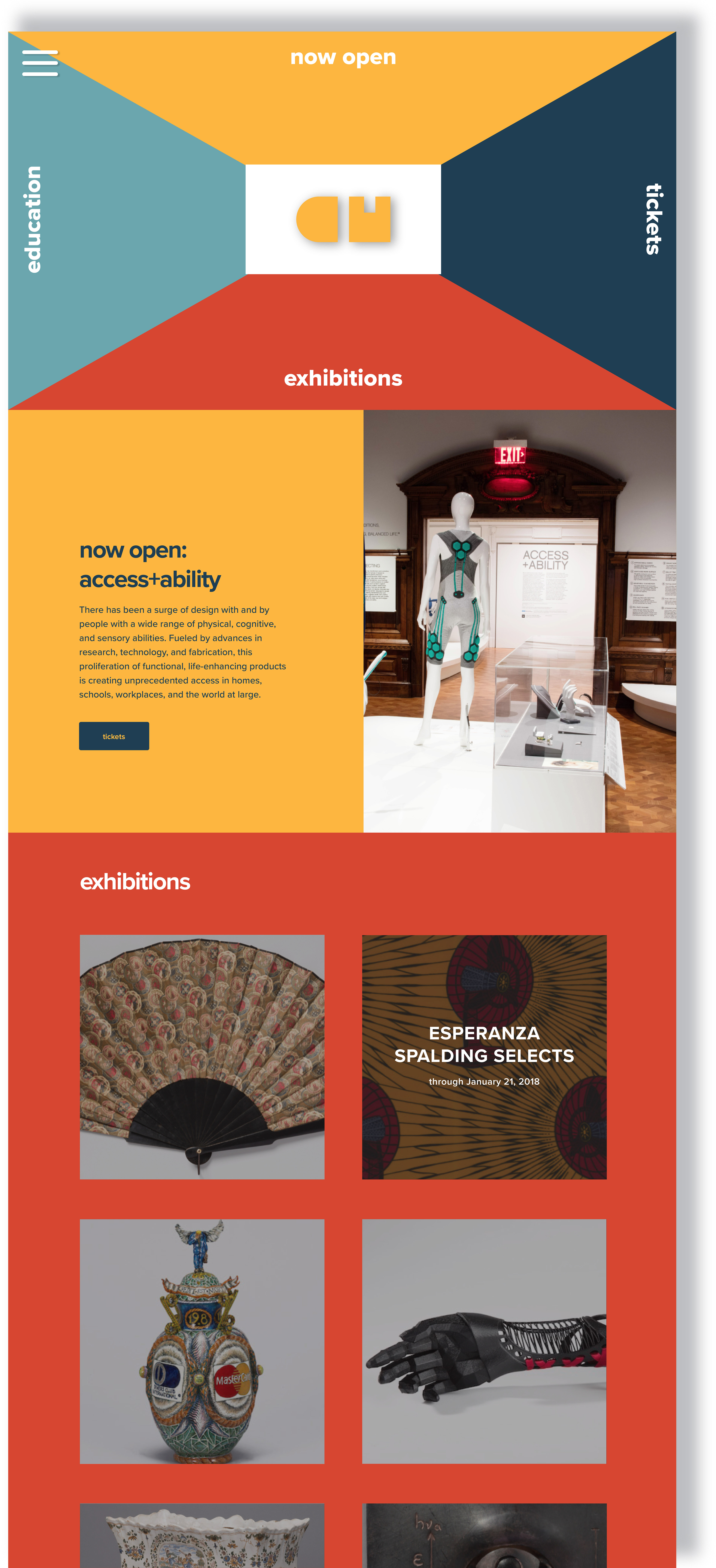 The hamburger menu is on the left side of the screen because most users have reported that they are used to it, since most mobile and tablet apps have the menu in the top left corner. 
The decision to use hamburger menu for the desktop design came from the research and user testing. Many users have reported that they did not want to be overwhelmed with many different links on the landing page, and said that it is intuitive to go to the hamburger menu fo things that they do not see right away on the home page.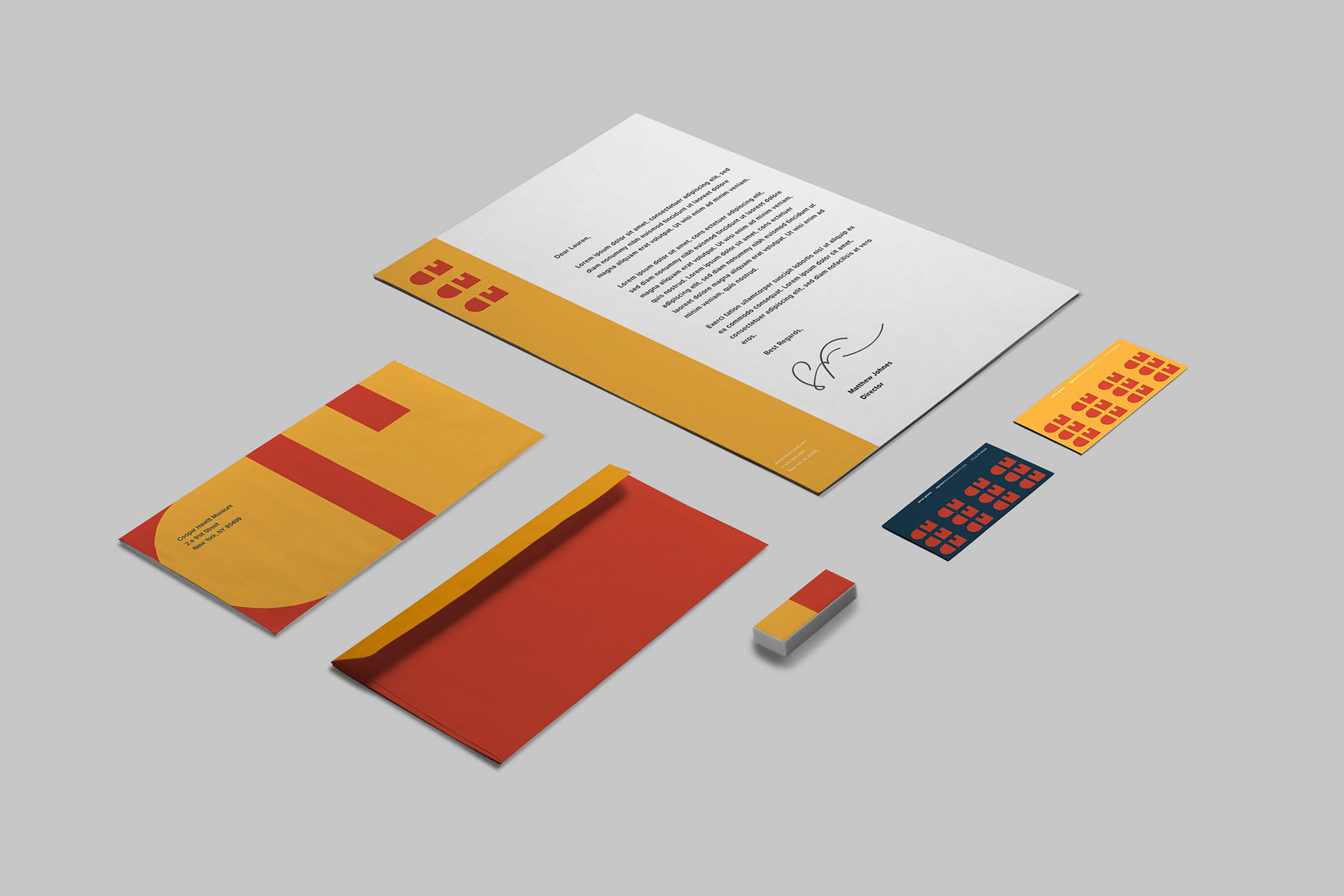 Promotional Materials Examples