To rebrand Mountain Hardware in order to attract broader audience, and convey the idea of freedom and possibilities to customers.
Mountain Hardwear
 designs and manufactures clothes and gear for outdoor activities. The brand encourages people to explore the world around through outdoor activities. It also is very flexible, products can match different personalities due to the variety of colors and designs. The message was not clearly conveyed to the customers. The logo was outdated, and the website reminded a regular store site, not very different from the competitors.
A warm yellow-green color combined with light blues, grays, and a little bit of orange create friendly feelings, and attracts customers. It inspires people for new adventures and ensures that it is not difficult to try new things. The new logo conveys the idea of quality, and the typeface used for the logotype (Anonymous Pro) is associated with travelling and exploration, because we see very similar typefaces on plane and train tickets. I came up with a new brand style guide and updated the brand's value proposition, characteristics, and story.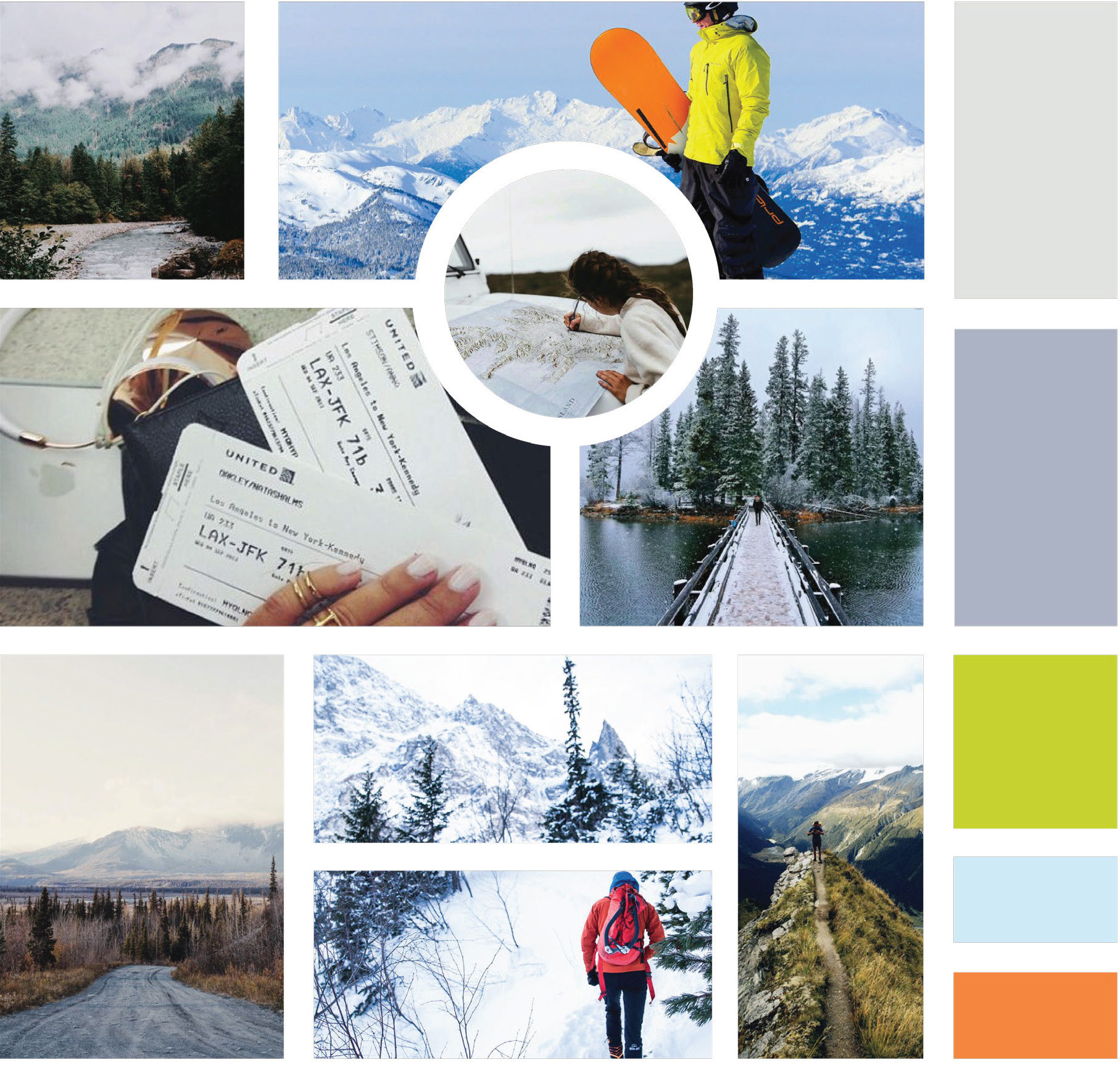 • Mountain Hardwear encourages to experience the freedom of the outdoors and nature 
• Provides high quality products 
• Offers many options to choose from (colors, designs) 
​​​​​​​
• Clean, fresh brand that cares about sustainability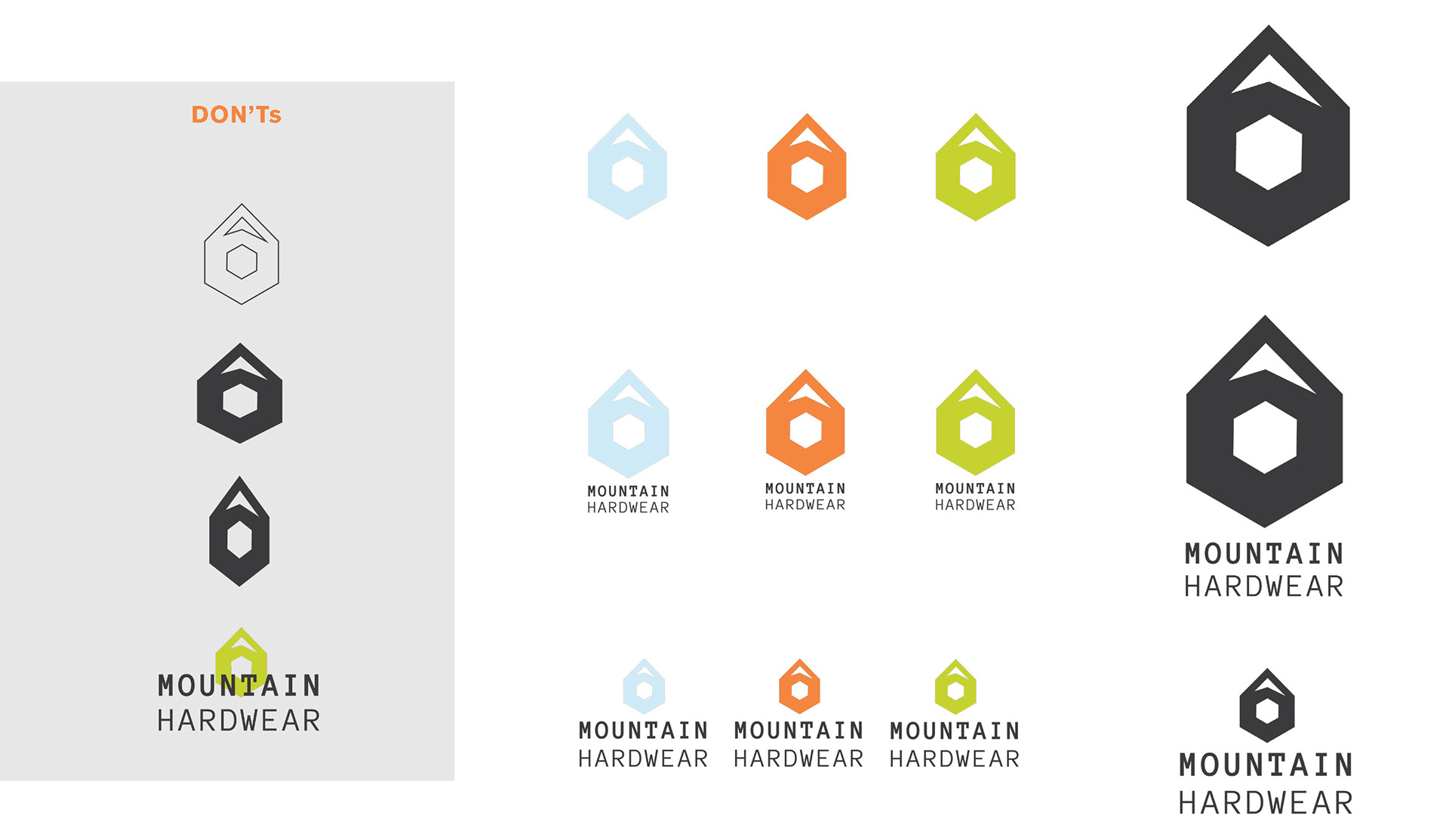 Mountain Hardwear inspires me to explore the world around me. Nature is beautiful and I feel encouraged by their blog and social media posts to try new outdoors wearing Mountain Hardwear clothes and using the gear. They convinced me that you do not have to be a professional athlete in order to try things, such as climbing, hiking, and skiing. Also, I feel that I have freedom of choice since there are a lot of colors and designs to choose from, so it can match my personality.
Akzidenz-Grotesk BQ Regular, Light, Medium, and Bold. Extra Bold is used only for uppercase type (e.g. on posters) 
Anonymus Pro Regular and Bold. Used in the logotype, and anywhere for inspirational quotes or ads. Conveys the idea of travel since uppercase is very similar to the typeface used for plane tickets.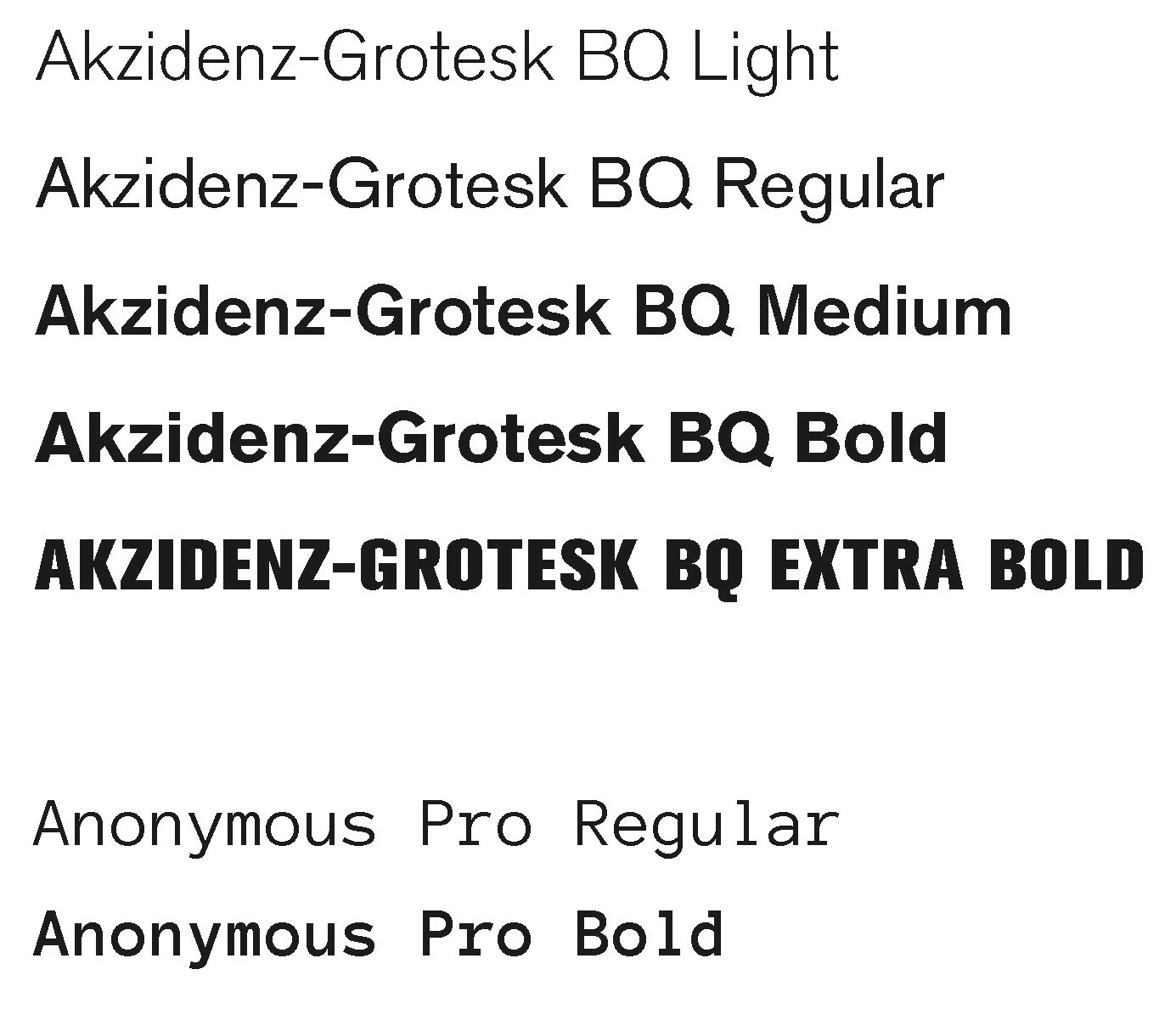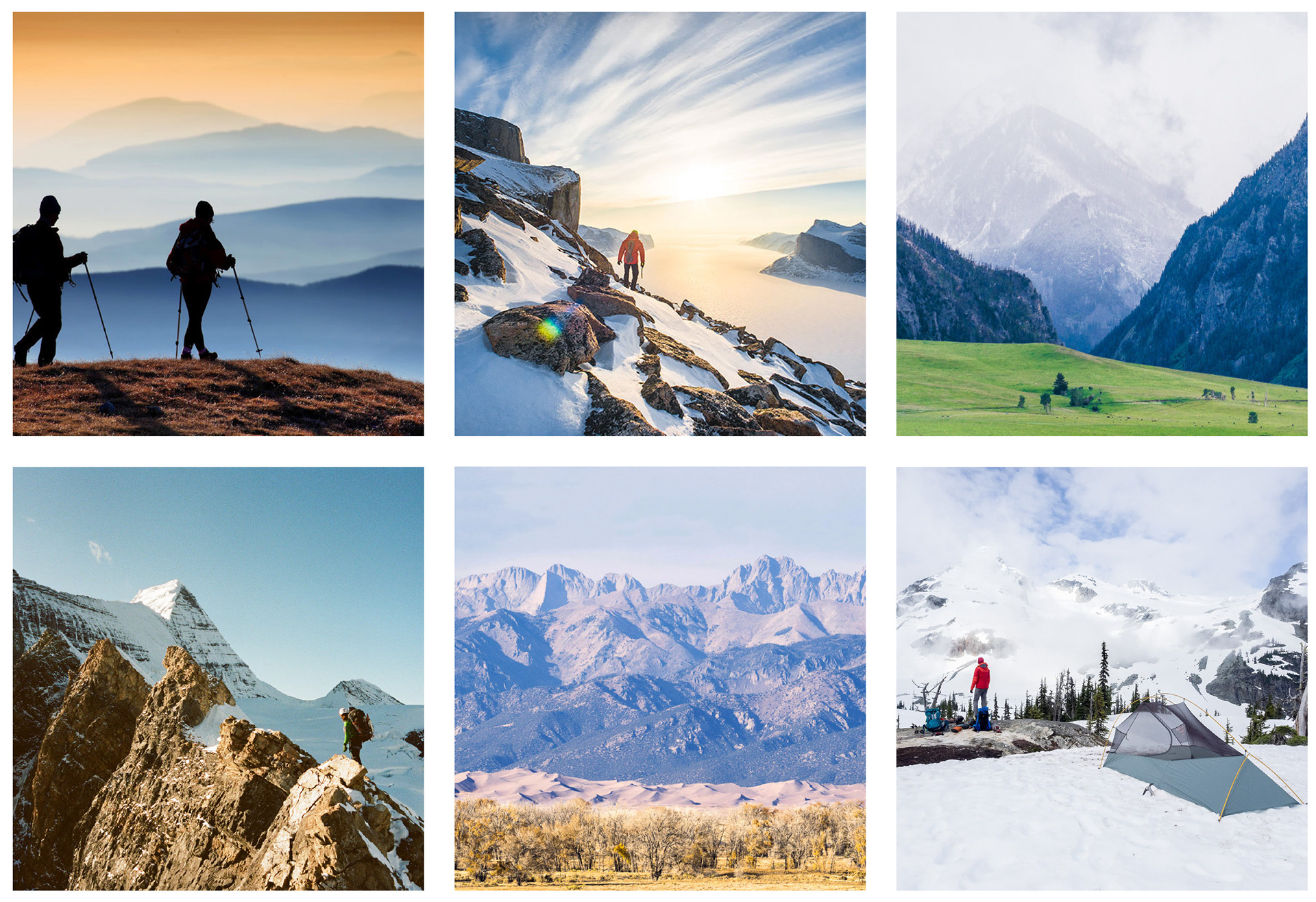 Identity System & Communication