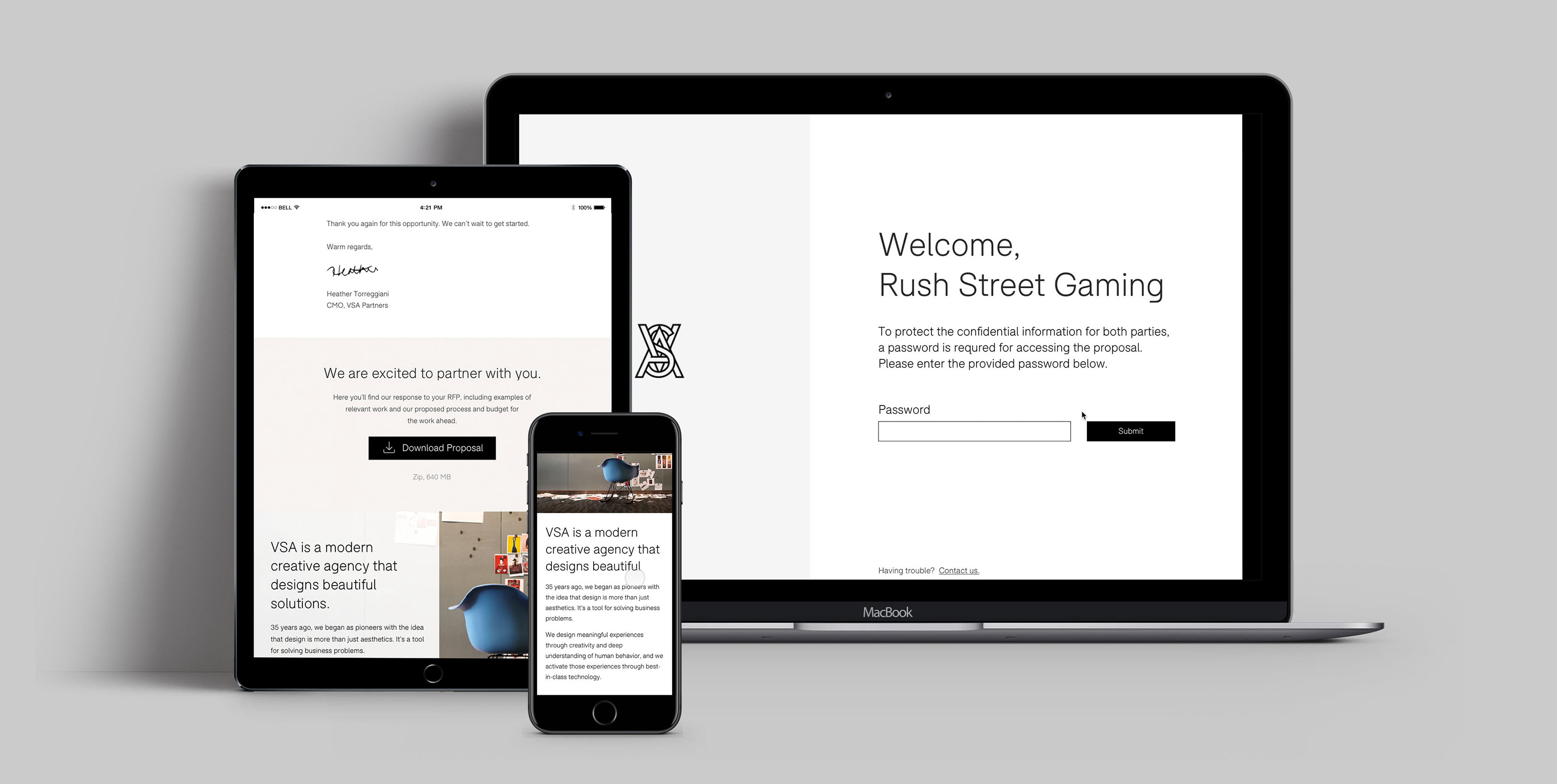 VSA is modernizing their proposal production process and proposal delivery user experience into a new digital web format. A team of interns, UX and interaction designers, developers, a project manager and a product owner was challenged to create a responsive microsite that would make prospective clients' experience pleasant and convenient.
We (Interns, UX and Interaction Designers) spent a little bit of time and took a look at possible solutions and VSA's current case studies/proposals. We came up with the idea of a personalized microsite created through Wordpress that contains a customizable intro letter, predefined VSA creds, and the proposal. The proposal will be built with updated case studies and a template containing our hypothesis on standardized content modules.
VSA will develop a browser-based internal application that will generate interactive client proposal response sites. The application will consist of two parts: an internal (administrator) view and an external (client) view. The client side user experience will be a VSA built Wordpress theme using HTML, CSS, JavaScript and PHP. The microsite design system will be built using (mobile first) responsive web design techniques, resulting in a single codebase with a user interface that responds to screen size, screen resolution and device capabilities as needed.
Sketch, Principle, Adobe Photoshop, Adobe Illustrator, InVision (for internal presentations)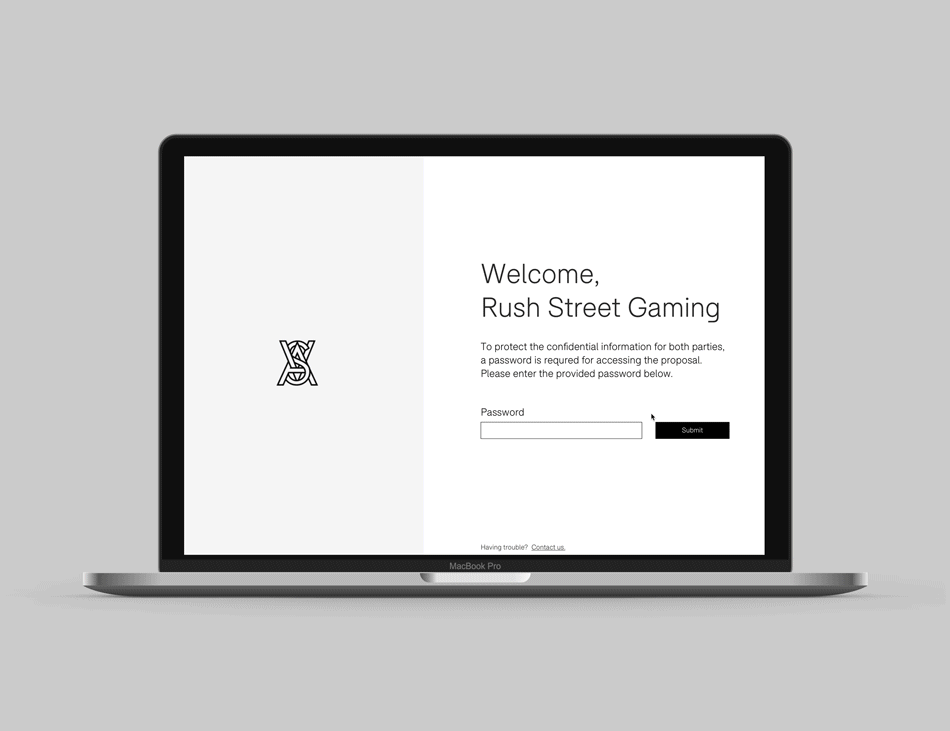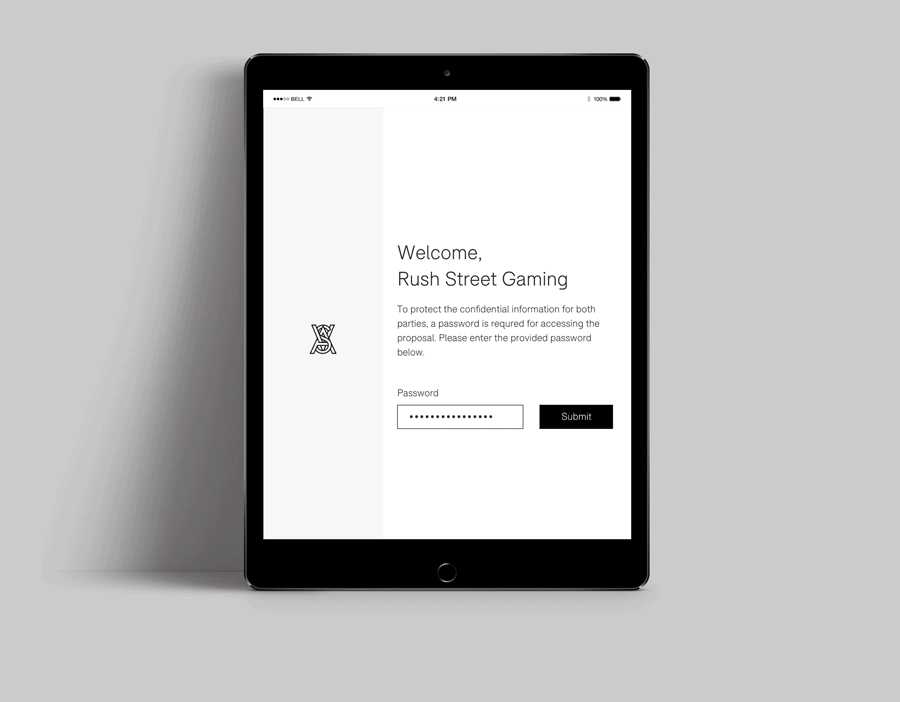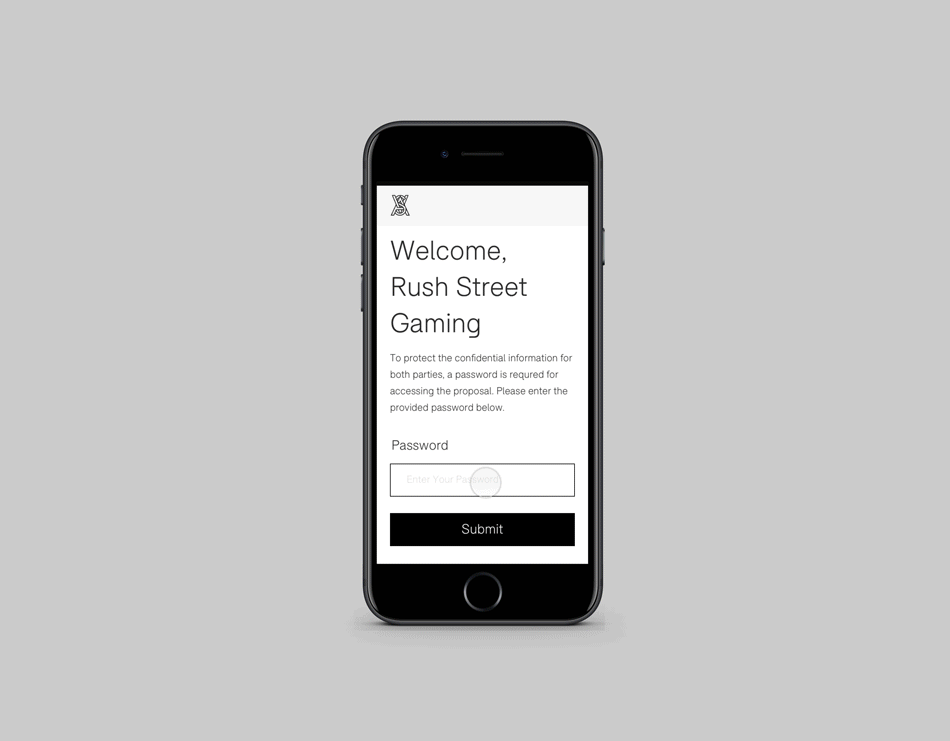 I was using the VSA design system (grid, typography, colors, button styles, etc.) in order to make the microsite look consistent with the VSA's brand. The design is clean, non-destructive, yet appealing and intuitive for the users. Animated transitions (prototyped with Principle) make the site catching and elegant.